Best in Class Specialty Medical Device Sales
Delivering technology to surgeons and nurses in the operating room and interventional radiology.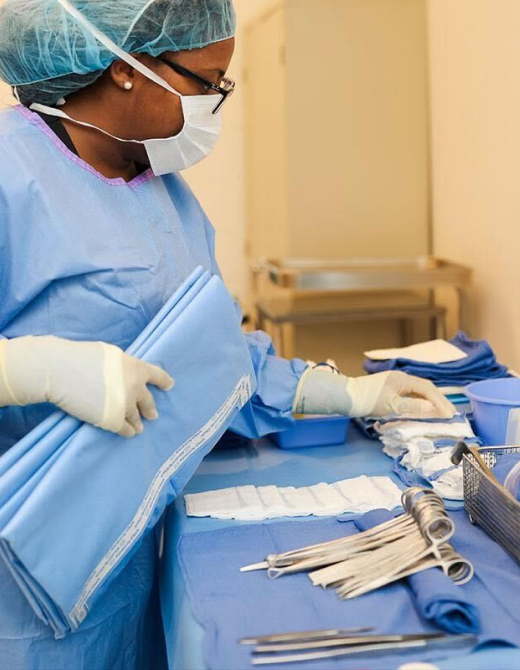 About Wilson Medical Specialties, Inc.
Wilson Medical Specialties was founded in 1986 by Kim Wilson. After finding success in the pharmaceutical and medical device industry where he achieved the position of division president, he had the vision to begin a new company that would provide the best products for physicians and their patients. The objective from the start was to represent the finest manufacturers in the industry that were delivering best in class technology to surgeons and nurses in the operating room. Over the past 35+ years the Wilson Medical team of representatives has proudly partnered with leading manufacturers delivering some of the most critical technologies that are changing and saving patients lives every day.
Our success in the operating room has allowed us to expand into interventional radiology. We have a team of focused sales professionals that have launched industry leading products. Our representatives each have an entrepreneurial spirit and have worked for some of the finest manufacturers in the world. Choosing to work with Wilson Medical Specialties allows them to work with an array of products that lead to improved outcomes for hospitals, physicians and their patients.
Specialties supported include
03.

Interventional Radiology
QUICK FACTS ABOUT OUR COMPANY
Our reputation
Our customers expect that we will deliver high quality products with reliable delivery and help solve real problems faced in the hospital everyday.
Longevity
With longevity comes a reputation of excellence in our experienced sales representative and the manufacturers we partner with. With our long history of sales excellence, we are able to be selective in the companies we represent. When we present a product to our customers, their expectation is that it will be best in class.
Our representatives
We have representatives throughout the Northwest and Northern California. We have limited our areas of involvement to those specialties that have natural synergies and overlap. Often our products can be used in multiple similar disciplines depending on the application and approach.
Wilson Medical Specialties, Inc.
14360 NE 21st Street
Bellevue, WA 98007